June 16, 2021
by Tyler Williams
Well..it's been a minute! 
Hello friends! I've been very "musically" busy lately. I had 2 broadway style gigs here in Las Vegas last week, which involved a lot of prep, rehearsal, and technical attention. I also delivered my first bass lecture/presentation at the 2021 International Society of Bassists Convention. It was supposed to be in person in Lincoln, Nebraska, BUT...COVID.
I was grateful for the recent gigs, to say the least. Freelancing is my new reality, and I'm humbled by the experiences to play music with new colleagues. Reading new music is also a blast! 
I'm also pleased to be back in blog/podcaster mode... Episode 3 of Hear Me Pod dropped today!
Today's podcast guest features an interview with my friend and singer Andrew Ragone. Andrew was the newest member of the Le Rêve band before we closed last summer.  He's an outstanding performer and has a heart of gold. Please enjoy this via the podcast website, or wherever you get your podcasts. (I'm still working on some of the distribution sites)
More Le Rêve band member interviews are coming, stay tuned!
Many of you have kept encouraging me to keep going with my podcast and blog. Thank you so much! I'm really grateful for the interest as it keeps me motivated. 
-Tyler
tylerwilliamsmusic.com
 
hearmepod.com
P.S. This was my little blurb for the ISB Convention!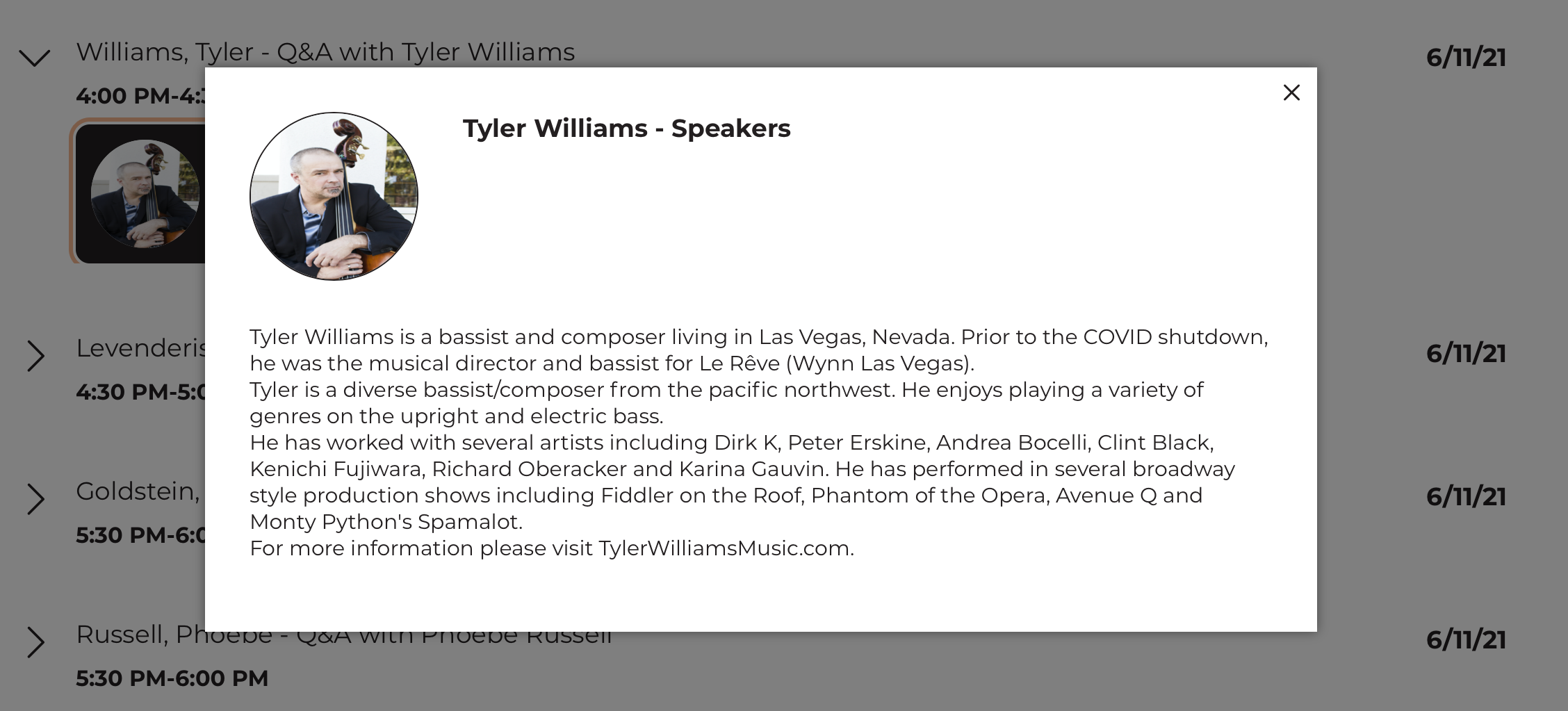 And...here's a pic of Andrew. (my singer from Le Rêve)